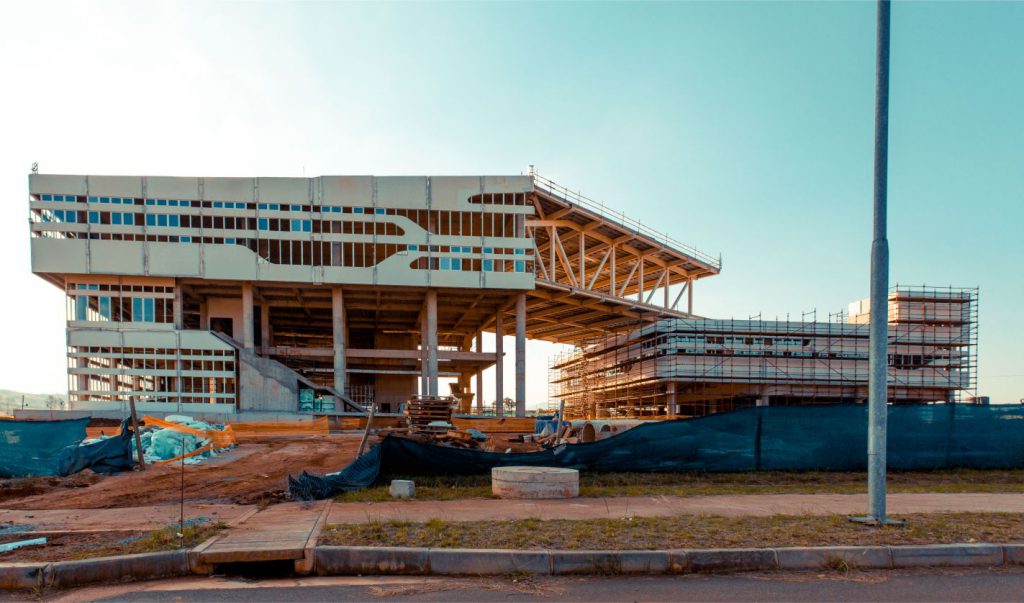 The Biotechnology Park is a multi purpose platform for R&D in bio related technologies, production, marketing and trading. This park consists of the biotechnology research center, incubation facilities, service center and agricultural related biotechnology facility e.g. pharmaceutical 
THE BIOTECHNOLOGY PARK CORE ACTIVITIES
Research Laboratory facilities will support research and development efforts in biotechnology, to optimize the use of natural resources in the Kingdom, and facilitate the uptake and commercialization of that research. There will be a focus in medical, Industrial and agricultural biotechnology Research.
Partner with local university science departments to ensure knowledge generation scientist and engineers.
Knowledge Commercialization
A Technology Transfer Office will assist in finding the best route to market for new biotechnology innovations produced in Eswatini.
A Biotechnology Incubator will provide business and technical services for start-up biotechnology companies. The companies that are still in the initial development stage of their business will housed in the business Centre.
The Biotechnology Park provides platforms to showcase, global and national, innovations in Science, Technology, Engineering and Mathematics (STEM), esp. in the field of biotechnology. • The biotechnology park serves as a focal point for various Regional Bioscience Networks (e.g. SANBIo). This will allow more efficient communication between national bioscience practitioners and the networks. Leading to faster awareness of opportunities to pursue and needs to be met by local Researchers and their supporting agencies.
IT and Energy Environment:
Uninterrupted Water and Power Supply.
High Speed and reliable Internet access.
Cloud Computing
Service Centre (One-Stop-Shop).
Access to R&D facilities
Peace and Political Stability.
Low Corruption
LEGISLATIVE FRAMEWORKS AND STRATEGY
The Royal Science and Technology Park is designated to operate as a Special Economic Zone (SEZ) and along with investment incentives. The Park offers lucrative financial or Tax incentives for Enterprises located within the Park.
REQUIREMENTS OF AN INVESTOR INTENDING TO LOCATE IN THE SPECIAL ECONOMIC ZONE (SEZ).
An Enterprise or Operator or Investor intending to locate in the special economic zone shall:
Ensure decent employment for employees;
Ensure that ninety percent (90%) of the employees are within the taxable bracket;
Ensure that the minimum employment quota of Eswatini citizens is two thirds (2/3);
The minimum capital investment is not less than thirty million Emalangeni (E30 000 000. 00) for sole companies and not less than seventy million Emalangeni (E70 000 000. 00) for joint ventures;
Ensure that the localization policy is adhered to; and
Ensure skills transfer.
The Biotechnology Park Master Plan
Gateway
Service Centre
Transit Area
Car Park
Agriculture-related, Biotechnology Zone
Innovation-related , Biotechnology Zone
Mixed-use Area
Cultural Village
Green House
Park
Green Land
Detention Pond
Water Supply
Waste Treatment Facility
Power Supply